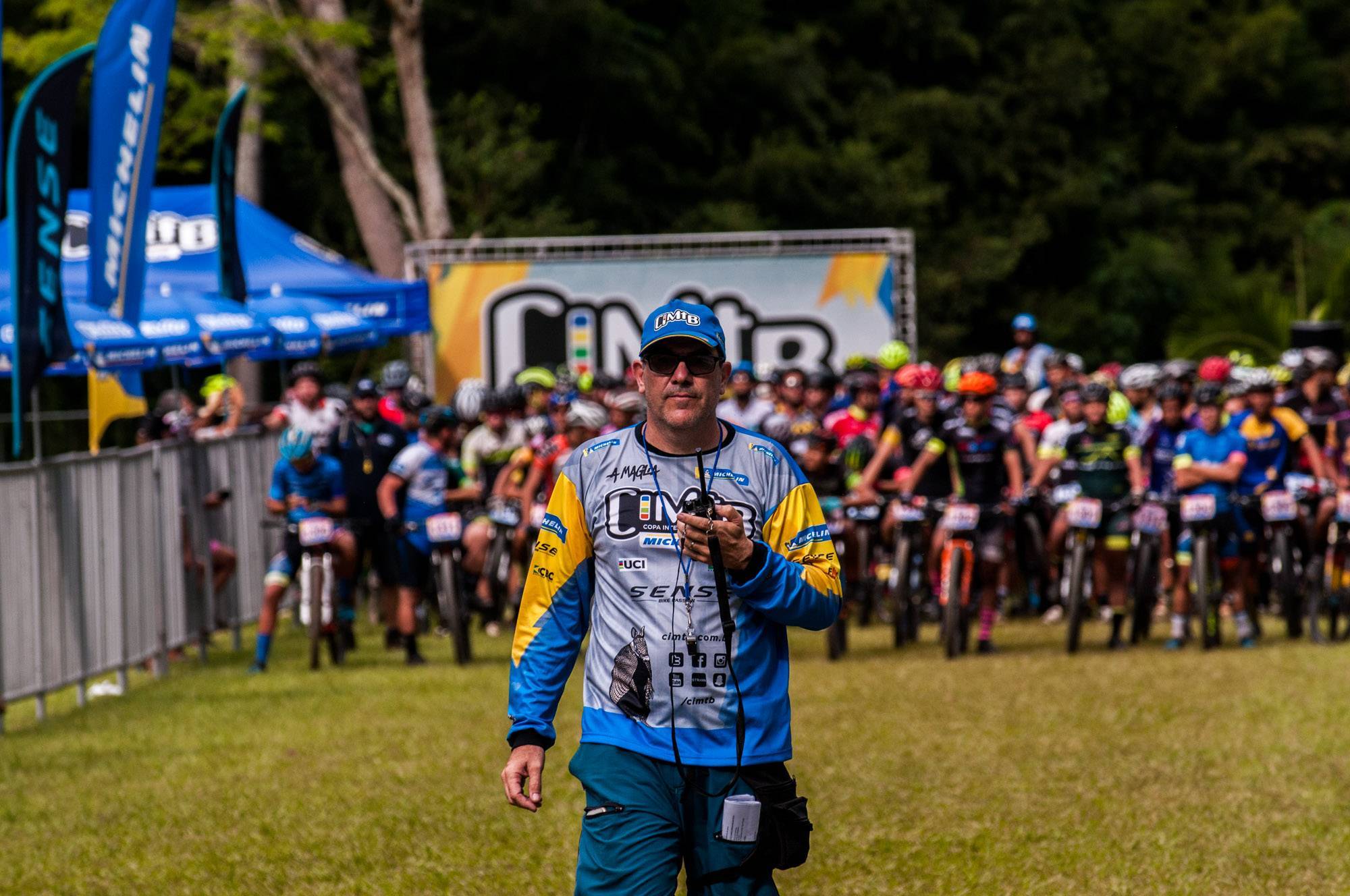 Dear mountain biking enthusiasts
After a week, I feel able to say something about what we experienced during the two weekends of the CIMTB Michelin and the Mercedes-Benz UCI Mountain Bike World Cup.
In fact, I wanted to tell you everything I feel inside me, but it's impossible. There are a lot of mixed emotions. Joy, happiness, pride to be Brazilian and much more.
As the local organizer of the World Cup in Petropolis, gratitude to everyone who helped us in some way to raise the event. To the public that honored us, to the athletes who were present, to the sponsors and exhibitors who gave us the conditions to make all this a reality. There were many, many challenges that appeared in front of us and overcoming them was a huge learning experience.
As a person, gratitude to my wife Carla and my children Lucas and Nina, who works with me 24 hours in the projects and lived by my side all the moments of happiness, anguish, suffering, among other feelings this year, and in the last almost 30 years organizing tests. To my father, who has already left, I relived once again the wish that he was there to see everything up close, but I know he's up there guarding me. To my mother, my thanks for her powerful prayers, wishing all the best. To Caíque, my battle companion, I want to congratulate him for his dedication and commitment.
As an organizer, I am honored to have formed a team that I am proud to be part of. Through dear Evaristo, who has been by my side since April 1996, I want to hug everyone on the team. I don't even know what adjectives to give, but I would simply say: "You are spectacular. Thank you very much". To the volunteers, my gratitude for their dedication, to the suppliers, my congratulations, because you managed to successfully execute our entire project.
What to say about all Petropolitans and to the members of the Municipality of Petropolis? After everything that happened, they sought strength and shone by our side to make a spectacular delivery. Just when we thought we would be on the road to recovery, new challenges appeared. But, they managed and are managing to overcome everything with brilliance and determination. Through Mayor Rubens Bomtempo, I want to thank all the servers of the Municipal Prefecture who donated and all the Petropolitans who encouraged us.
As a member of the sports chain, gratitude to Jose Luiz Vasconcellos, president of CBC, for believing in the dream and in the possibility of making history together. We are just getting started and a lot lies ahead. To the UCI, I want to thank you for your trust and for believing that we could deliver to the mountain biking world something as great as our sport deserves. We will have new challenges and being part of this history is a source of great pride. Thank you Simon, Caroline, Jocelyn, Beat, Annelyse, Fabian, Portix, Chronorace and everyone who worked to make the event a success, in person or behind the scenes.
As a Brazilian, I want to thank the Federal Government, through Minister João Roma, who supported us since the beginning of the journey and, in particular, two congressmen who know the importance and power of bicycles and sport in the transformation and strengthening of our people: Greyce Elias, from Minas Gerais, and Hugo Leal, from Rio de Janeiro, who supported us whenever I needed them.
As a fan, I want to congratulate all Brazilian athletes and athletes from all over the world who took to the track at the CIMTB Michelin and the Mercedes-Benz UCI MTB World Cup. To the teams and selections from all over the world, thank you very much for your presence. I want here, of course, to highlight Henrique Avancini, who gave himself body and soul and came out stronger from the tracks. The result was a mere formality of the competition and it matters little in the face of a much larger context that represented his presence on the track making the thousands of people who were present vibrate.
As a spectator, I can say that I always dreamed of seeing a World Cup with our wonderful fans giving the same show that we already see happening in the stages of CIMTB Michelin, especially in Araxá since 2004. What we had was an event with energy and positivity in a spectacular environment, interacting with an audience passionate about mountain biking and athletes from all over the world. The greatest in history were present as competitors, as coaches, as spectators or even sitting watching on social media, Red Bull TV or SporTV. Through Gustavo Coelho, our communication officer, I take the opportunity to congratulate and thank all communication professionals for immortalizing what we experience on weekends so that we can relive everything in the future.
After everything we've been through, all we can do is wait for the results to be evaluated so that Brazil's stage of the World Cup can be confirmed for the next few years. This is now our new challenge. And, overcoming what we've been through this year will be an almost impossible mission, but that's part of our DNA.
Greetings and thank you.
Rogério Bernardes
Organizer of CIMTB Michelin and Mercedes-Benz UCI MTB World Cup in Brazil
About the author : Gustavo Coelho
Join our mailing list today
Insider offers & flash sales in your inbox every week.
Curabitur non nulla sit amet nisl tempus convallis quis ac lectus dolor sit amet, consectetur adipiscing elit sed porttitor lectus.